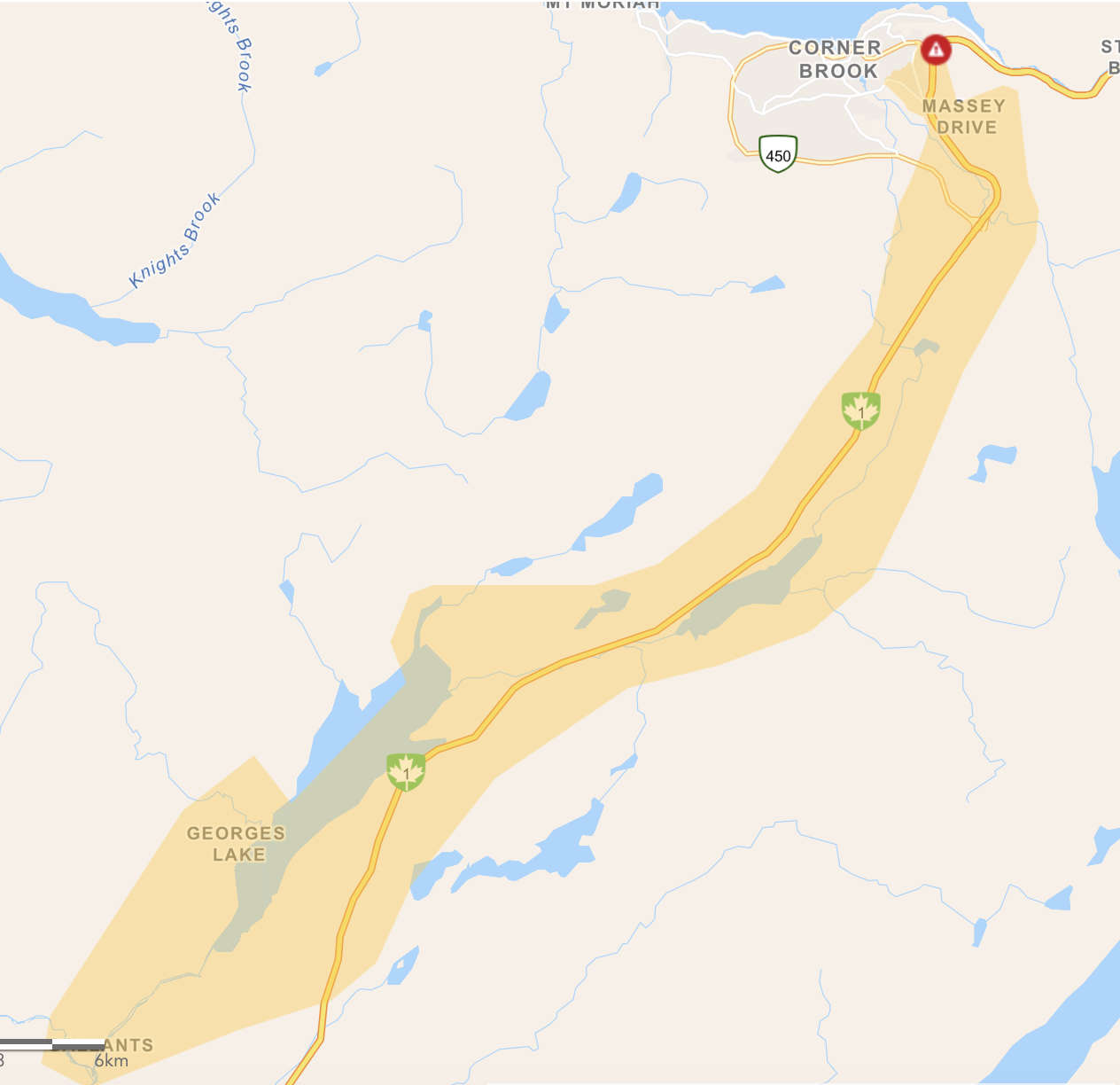 1654 customers lost power just before 1:30 a.m. Sunday morning.
Amid high winds early Sunday morning, some 1654 Newfoundland Power customers in the Corner Brook area lost power just before 1:30 a.m. - the second outage crews have had to contend with.
The outage is affecting customers services by the Bayview substation and is affecting Maple Valley, sections of West Valley Road, Watson's Pond Industrial Park, Massey Drive, extending to George's Lake, Spruce Brook and Gallants. As of 2:15 a.m., Newfoundland Power did not have an estimated restoration time, nor did it know what the source of the outage was.
Wind warnings are currently in effect across the entire island with gusts expected to reach 110 km/h along exposed areas.
In an unrelated event, over 500 customers in Pasadena also lost power late Saturday night following a reported vehicle collision with a pole.